Students,
Taft wants to recognize you!!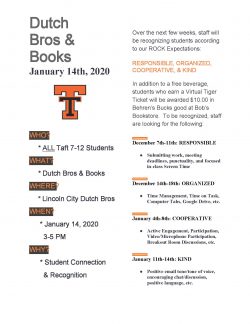 We want to see you at Dutch Bros!!
When: Thursday, January 14th, 2021
Time: 3 to 5 pm
Who: All Taft 7-12 Students get a FREE Beverage.
*Reminder to all participants to remaind in your car when driving through.  Please keep social distancing, wearing a mask and safety protocols in place. Thank you.